A company you can count on.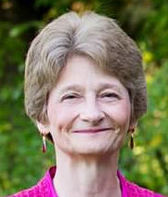 Advanced Computer Solutions Ltd. (ACSL) was founded in 1981 by computer professionals. From the beginning, we've specialized in providing computer solutions to business challenges.

We developed our first retail inventory system in 1982 for Tall's Camera in Seattle. By 2004, the computer industry had changed significantly. Rather than continue to update our software, we looked for a replacement product from another vendor. That led us to CounterPoint and we've never looked back.

Today we have over 125 stores running NCR CounterPoint. These run the gamut of retail businesses, from camera and garden stores to wine and yarn shops.

---
We have more to offer than a great product, though!

Our technical staff has worked with multiple operating systems and several different programming languages. We've installed hundreds of computer systems and completed dozens of system conversions. You can count on us to design a system that meets your needs, and to implement it with minimal disruption to your operations.

You can also count on us to provide friendly, competent ongoing technical support. Just ask

our customers!

---
---
"Lynda has a very keen sense of business matters and an understanding of what software, what systems are needed to get the job done. Her insights have great value to me. I trust her judgment."

"What I enjoy about Tony is his ability to listen and analyze a problem and move on it quickly. His sense of urgency mirrors our sense of urgency. Tony is that consummate professional. When it comes to figuring stuff out, making things happen, programming, and all of that, Tony's an ace!"

Bruce Tall, Tall's Camera


---